Our Customers
Medias platforms and labels rely on our API to build the most attractive and user-friendly music applications.
Blog for professionnals
New object : music video and its link to VEVO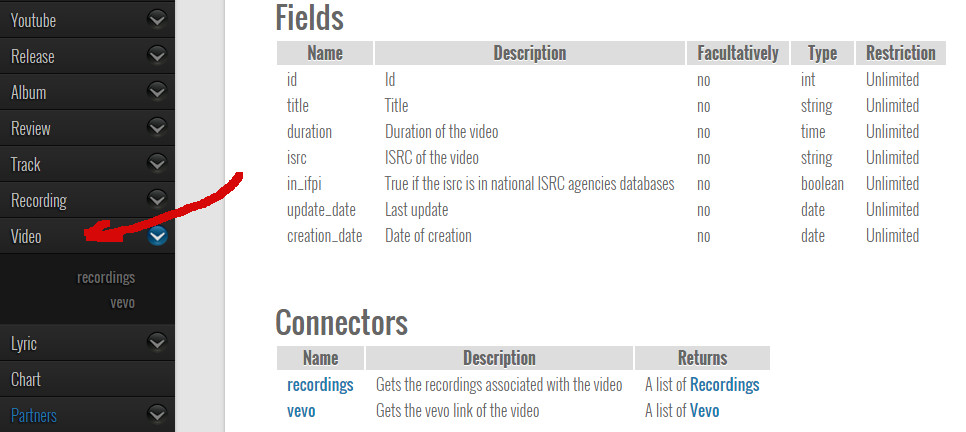 A new video object allows now to retrieve metadata of a music video. Mainly its ISRC, duration and indicator of verification on official agencies websites (SCPP for France and PPL for the UK). It comes with two quite useful con...

Twitter Feed
RT @Maev59: On sait tous que le web est une poubelle, voir même une poubelle sémantique @fabien_gandon #Inria_industrie
UNDERSTANDING SPOTIFY (OR NOT ?) | @scoopit via @printzpat http://t.co/BTuuQuyRIo
Statistics
Artists
32742 Biographies
Lyrics
1970265 Recordings
Every day Music Story integrates, describes and creates metadata from partner sources, which are platforms, producers or publishers
More