Our Customers
Medias platforms and labels rely on our API to build the most attractive and user-friendly music applications.
Music Story Blog
Music Story Integrates Xbox Music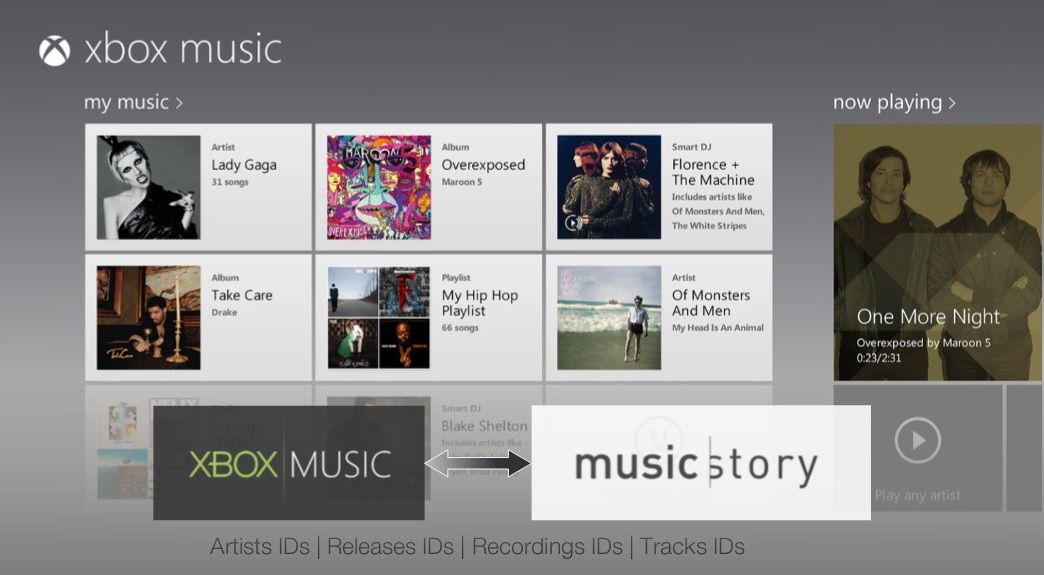 Xbox Music IDs are now available in Music Story API via "artist", "release", "recording", and "track' objects. Every program using Xbox Music IDs can be enriched with the qualified Music Story metadata. These data can now be i...

Twitter Feed
The "Me" Generation: Why Music Curation Isn't The Answer - hypebot | @scoopit via @tracksounds http://t.co/Bd07S9q6vr
Music apps were the big winner with a 79% increase in time spent | @scoopit http://t.co/WT3OrGnj1a
Statistics
Artists
32742 Biographies
Lyrics
1970265 Recordings
Every day Music Story integrates, describes and creates metadata from partner sources, which are platforms, producers or publishers
More