Our Customers
Medias platforms and labels rely on our API to build the most attractive music applications.
Music Story Blog
French SNEP is using Music Story API for metadata processing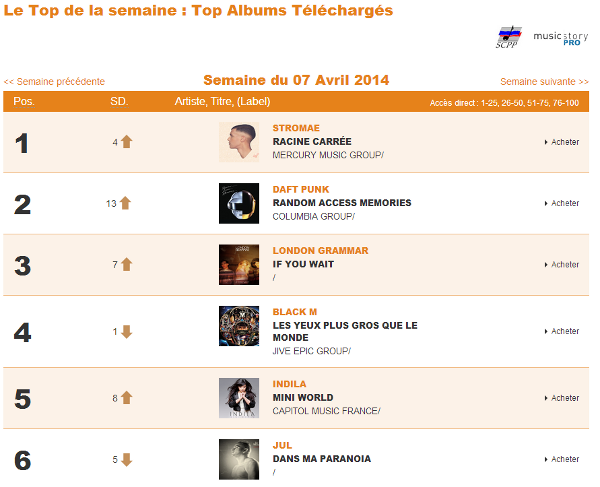 French SNEP (National Syndicate of Phonographic Publishing, equivalent of RIAA in the US, or BPI in UK) is publishing weekly sales charts from GFK. A reference for albums and singles sales in French music market. This publication ...

Follow us on Twitter...
the good old cover is back @LesIndesRadios http://t.co/pS691ysleB
RT @Radio_20: Unique #WallofSound feature of @LesIndesRadios app retrieves album covers and metadata thanks to @API_Music_Story http://t.co…
Statistics
Artists
33439 Biographies
Recordings
4922988 with ISRC
Every day Music Story integrates, describes and creates metadatas from partner sources partners like platforms, producers or publishers
More