Music Story Pro now provides new links to 3 concerts platforms  : Infoconcerts, Francebillet and Digitick. These links are available in the API through 3 new connectors: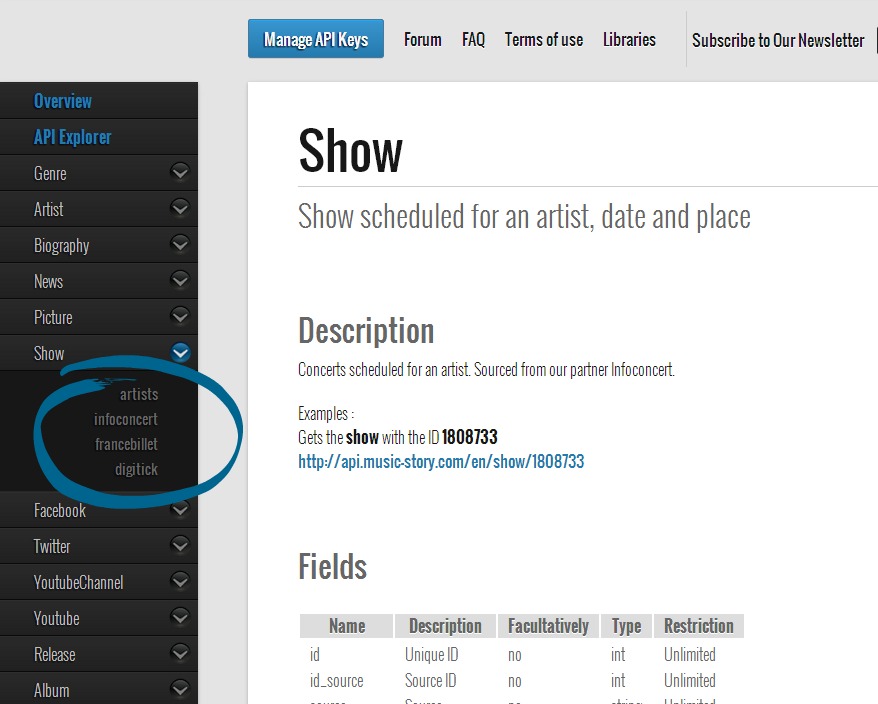 Concerts IDs  are also available for a direct use of partners' APIs.
Please note that  the API provides between 7,000 and 10,000 forecasted concerts and has a stage history of 26,000 concerts. All concerts are geolocalised.